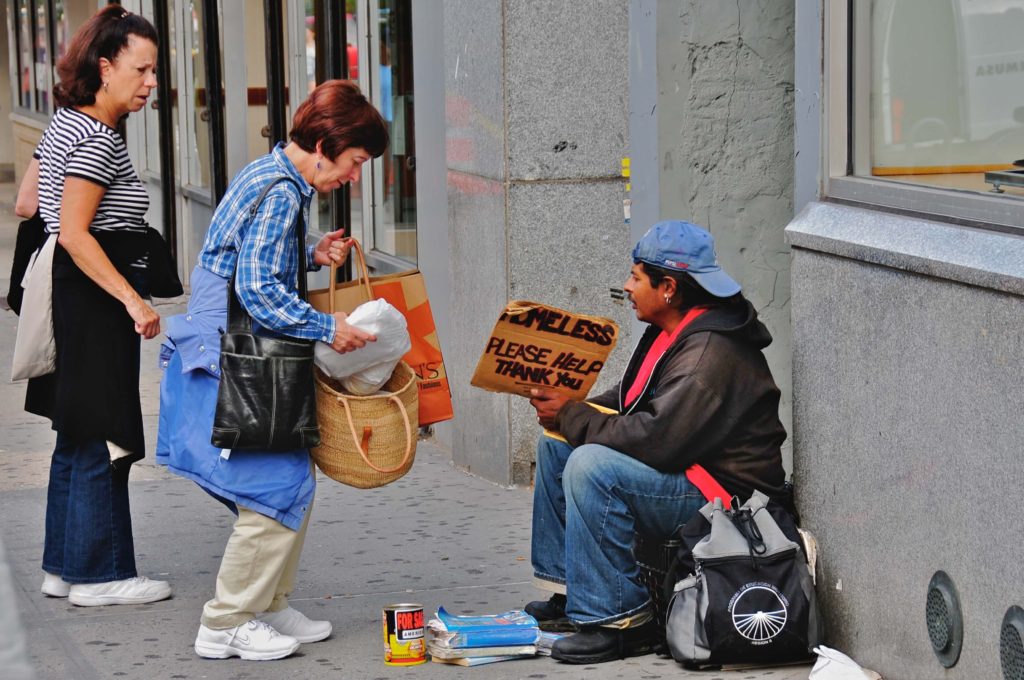 The election of a minority Liberal government creates some new opportunities for action on poverty issues in Canada. And NAPO will be working hard in concert with other anti-poverty groups to ensure promises made during the election campaign are turned into reality.
Affordable housing is one issue where we can expect some progress. The Liberals promised an additional $1.5 billion for affordable housing. Both the NDP and Bloc called for $2 billion to build 30,000 social housing units a year. There should be sufficient agreement among these parties for some real progress to be made. Indeed it is a hopeful sign that Prime Minister Martin has appointed Joe Fontana as Minister for Labour and Housing. This is the first time in a long time that housing related issues has been given clear ministerial responsibility and Mr. Fontana has some background on housing issues, having co-authored, with Paul Martin, a report on housing for the Liberal party.
The biggest problem with the affordable housing issue will not be money but problems with implementation. Even before the new election promises, the federal government was sitting on almost a billion dollars of money committed for affordable housing that had not been spent because they could not get provincial agreements. The federal government will have to be prepared to work with other partners such as municipal governments and cooperative and non-profit organizations if the provinces continue to stall implementation of much needed affordable housing programs.
The Liberal also promised a national child care and education program, once again. They had made similar promises in their Red Book when Jean Chretien first ran for the job of Prime Minister. They will have to do something about these promises this time or no one will believe them anymore. Child care is also an issue which the Liberals can expect support from the NDP and the Bloc. Access to affordable, quality child care will be of special help to poor families, especially single parents.
The NDP and the Bloc had also campaigned for increases to the Canada Child Tax Benefit and improvements in the Employment Insurance program. While the Liberals did not make specific promises on these issues during the election there is support for these measures among the Liberal caucus and with sufficient public pressure and opposition party initiative we can hope to make some gains.
A revitalized NAPO, working in coalition with other anti-poverty groups social partners hopes to create the public pressure that will be able to achieve some meaningful progress on eliminating poverty during the term of this minority government and set the stage for more extensive public debate about the future of our social programs leading up to the next federal election, which is expected to be only two or three years away.
NAPO Campaigns and Initiatives
The NAPO Board met in Ottawa June 25 – 27 and gave the go-ahead for the following campaigns and also supported the continued participation in the Women's March.
Social Transfer Debate:
NAPO, in partnership with CCSD (Canadian Council on Social Development), is calling for a national discussion on the nature and future of social programs in Canada. The discussion could take the form of a commission similar to the Romanow Commission on health care or a special parliamentary committee that would hold hearings across the country. Canadians would be able to voice their ideas on social programs and help determine the priorities and role of the social safety net.
Economic and Social Rights:
NAPO will coordinate efforts by a number of non-governmental groups to provide information to the UN Committee on Economic, Social and Cultural Rights on its assessment of Canada's implementation of the International Covenant on Economic, Social and Cultural Rights when it meets in 2006.
Youth Poverty Initiative:
We are developing a youth poverty initiative aimed at increasing public awareness of rising rates of poverty for youth aged 15-24, and causes and consequences of youth poverty. NAPO will involve youth, most likely through a group of volunteers and student placements, in researching the issue and developing popular education materials for use in communities across Canada. Initially, public education and action efforts will be linked to the minimum wage campaign. Currently, we have one volunteer donating time to the initiative.
Living Wage Campaign:
This campaign has two components, and is linked to the youth poverty initiative (given the high levels of youth in low-wage jobs).
Campaign with other national and regional partners to raise minimum wage rates to $10/hour across the country and to reintroduce the federal minimum wage rate at the same level. This would build on provincial minimum wage campaigns in Ontario and Manitoba.
Community-based campaigns to convince municipal governments and universities to adopt a living wage policy that would require contracts to be awarded only to those companies paying employees a minimum of $10/hour. Solicit support for Living Wage Campaign from companies that pay more than $10/hour and highlight companies who contribute to poverty by paying less than $10/hour by staging information pickets and other public events.
Important Decision From the CRTC
According to a CRTC decision made May 11, 2004, phone companies can no longer stop local service because of failure to pay all monthly local and long distance charges. Companies like Bell Canada, Telus, Aliant, MTS, NWTel and SaskTel cannot disconnect or threaten to disconnect local calling for non payment when the customer has made sufficient partial payment to cover the outstanding money owed from the local telephone charge portion of the bill. In other words, you can't be cut off local service because of failure to pay long distance and other non-essential charges provided adequate payment on local service is made.
Sometimes a family member or friend of the subscriber runs up charges for long distance or other non-essential telephone services that threaten the ability of the family to keep its local telephone service. This decision does not wipe out that debt but simply prevents such a situation from potentially cutting off families from local telephone service.
NAPO, along with the Public Interest Advocacy Centre and a number of other groups first raised this issue with the CRTC in 2002. Our thanks to PIAC for all their hard work on this submission. If you would like more information on the ruling, contact PIAC at (613) 562-4002.